Through our Future of Work Task Force, we're advancing policies to help workers address the challenges and opportunities created by technology and the 21st-century economy, including worker rights, workplace safety, and lifelong learning.
FUTURE OF WORK TASK FORCE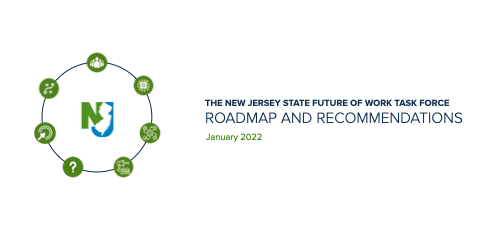 ROADMAP AND RECOMMENDATIONS
Appointed by Governor Murphy in 2019, the Future of Work Task Force was established to evaluate how technological advancements will shape the future of New Jersey's economy and workforce, and produce an evidence-based policy roadmap to prepare the state for the future of work. This Roadmap and Recommendations highlights 19 core recommendations that underscore the State's need to invest in policies, platforms, and programs that respond to both the challenges and the opportunities technology creates to foster worker rights, worker safety and lifelong learning. Many of the Roadmap's recommendations have already been implemented. To learn more, follow the link below.
Do you like this post?